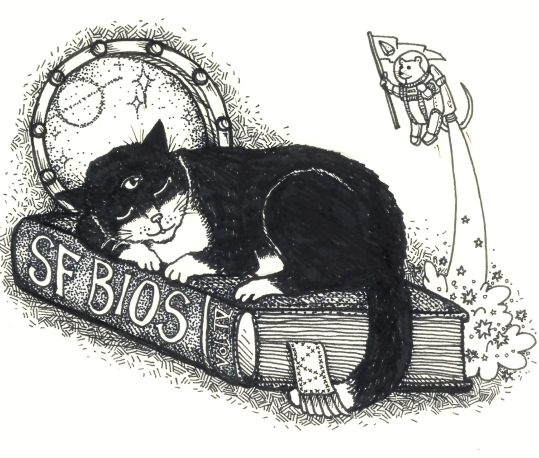 Heather Dale: Tetched She Is
By Brenda Sutton
Once upon a time, three fairies appeared on the rim of Heather Dale's cradle, blessing her with perpetual beauty, talent, and good cheer. When first you spy Heather, the breath invariably gasps, she is that lovely to look at, like one of those characters from a bedtime tale with fair skin, rosy cheeks, sparkling eyes, swan's neck, and willowy frame. Even if you look away, the urge is compelling to look back for one more glimpse at that smile – that ever-present, radiant smile. Her partner, Ben Deschamps, often has to guide her away from people into seclusion so "Heather can stop smiling for a while." Her cheeks must ache. She actively gives her full attention to the moment, and if you are lucky enough to be in that moment, you come away feeling gifted by something special.
She is so special. The world acclaims her a "most original modern interpreter of Celtic music, myth and legend." Well-deserved praise. Heather started on the troubadour's path twenty years ago as a bard in the Society for Creative Anachronism, re-enacting the music of the Middle Ages in modern times. She sang and told stories around the SCA firesides and under canvas pavilions, honing her craft. Now she's caravans on the road, making music for eight months every year. She travels to play in living rooms and campfires, at Renaissance festivals and on concert stages all over North America and Europe. This winter she teamed up with partner Ben Deschamps (guitar, cittern, guitar synth), John Stadtlander (drums, world percussion), and Tricky Pixie's SJ Tucker (backing vocals, bass, and percussion) to present Ancient Yule, a celebration of winter music. When she's not touring she's in the studio laying down tracks, and you can hear her on sixteen CDs. The most recent, Perpetual Gift, Heather gives out entirely free as a thank-you to her true fans.
When you go hear her – and you will – come prepared to take a musical journey through time and space. Heather will introduce you to mythic and archetypal characters you thought you knew…but you'll come to know much better. She'll have you singing and humming along. She'll pipe you up the garden pear tree and back down, accompany you on the road to Santiago, enchant you into Sedna's icy depths, and show you Medusa's true beauty. Her love of all things Arthurian even inspires a lullaby for Mordred, and her strong spirit sings pious leadership from Jean d'Arc's lips.
Go. Sit for a while as close as you can. Buy her CDs, because you're going to want to hear this music over and over. Join our lucky tribe, we who love Heather. And give thanks to those sweet, wicked fairies.
You can find out much more about Heather Dale at www.HeatherDale.com.
Originally published for Fencon X: Infinite Possibilities. Held October 4-6, 2013, in Dallas/Fort Worth, TX.